Imagine yourself transported right into the middle of your very own horror film. No longer safely seated on your lounge room couch, the terrifying dramas unfolding before you are no longer bound behind the confines of your high-definition television screen. There's no popcorn, no blankets to hide beneath, or comfy pillows to clutch — instead there is only the thud of your own heartbeat as it tries to burst its way out of your chest, whilst your leg muscles scream in agony as you try in vain to reach a place of safety.
This uniquely horrifying experience is exactly what Western Australian performance group Hunted Interactive are offering to Central Queensland audiences brave enough to face the terrors of their interactive horror experience Rising Waters. Having toured throughout Australia, New Zealand and the United Kingdom, the creative team of Hunted Interactive will be touring their show throughout Queensland in 2018 and will be hitting Rockhampton, Gladstone, Mackay and Bundaberg along the way.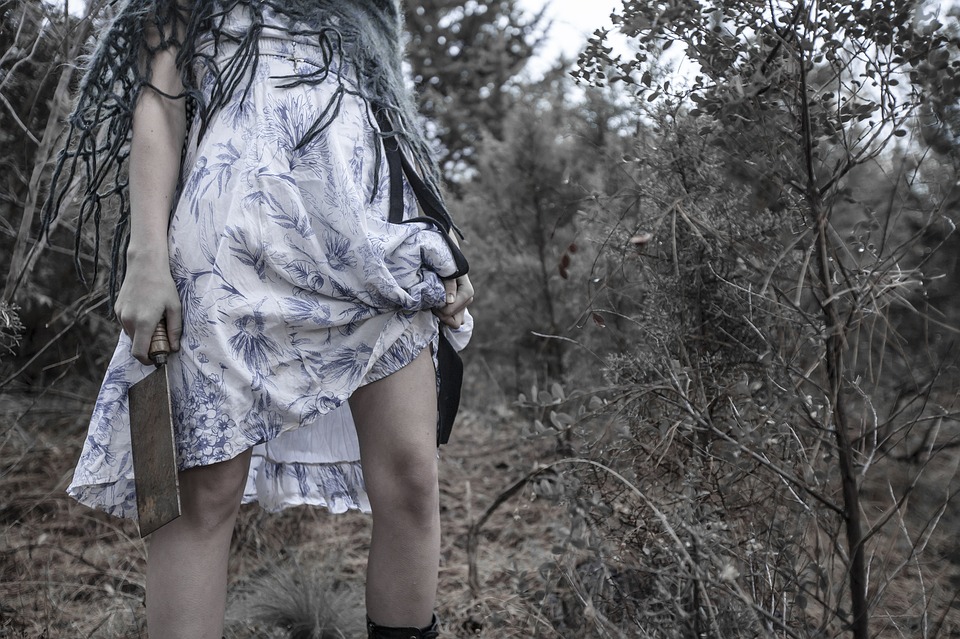 Mackay Feb 8-11
Rockhampton Feb 22-24
Gladstone March 1-4
Bundaberg March 8-11
Like all good horror experiences, the location is kept a secret until a map is emailed out to ticket holders closer to the date.
Rising Waters, just one of the shows the group has toured, was written and devised entirely in-house, and not only offers its audience a fair share of chills and thrills, but also the promise of some truly interesting characters and a fully immersive storyline. In this show audiences will find themselves in right the midst of a gruesome chase, where a deranged killer sets his hapless victims running for their lives. But not everything is as it seems, the spirits of the killer's previous victims remain forever trapped and looking for their own vengeance.
Founded in Perth in 2013 by writer/director Emma Humphreys, the fledgling group found
themselves short on venues until they had an opportunity to write an interactive show for an entire shopping centre after dark. According to business manager and co-star Emma Willow, horror was a natural segue for them to pursue, but they couldn't possibly predict its popularity amongst audiences who clamoured for more.
Since then their tours, both within Australia and abroad, have brought them face-to-face with a
staggering array of audiences who each handle the experience in their own peculiar and sometimes hilarious ways. Emma's favourite anecdote includes a group of men running away at the end of one of their shows in Perth when their friend's pants came loose and dropped to his ankles. It would seem honour and kinship mean little in the face of true fear, and they promptly left their friend behind as he struggled to run whilst simultaneously attempting to pull his trousers back up.
Aside from that, Emma suggests the team from Hunted have experienced it all, from tears to
uncontrolled bladder leakages, and people just plain pleading to get out and finish the experience. It's an ever changing experience from the other side of the performance fence, and audiences never fail to find new ways to surprise and delight them.
For bookings or more information visit Hunted Interactive's website, but be quick as spots are already filling fast for next year's shows.